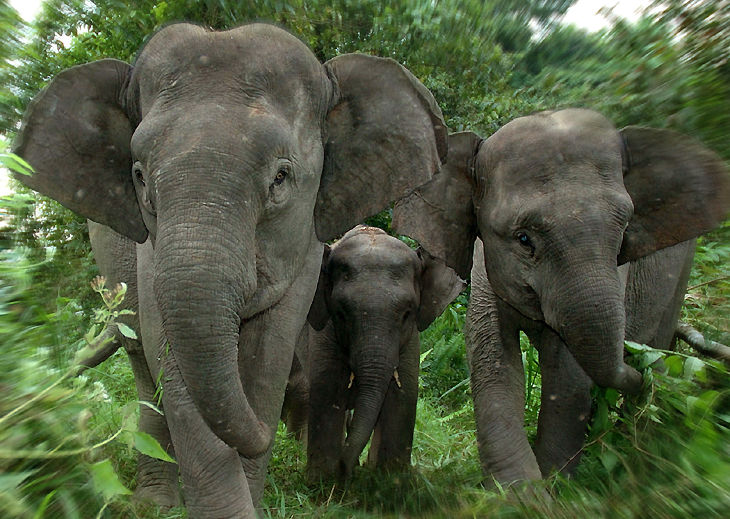 A battalion of CRPF para-military men took up positions this week, deep in the jungles of Chattisgarh's Maoist-stronghold in Rowghat forests, to provide cover for building barracks for upto 4,000 soldiers who will guard the planned 511 million tonne iron ore mine and a railway track running upto the mine.
India's Steel Authority of India Ltd (SAIL), an under-performer in the bourses, has been forced to go in for the costly security cover in a desperate bid to keep iron ore flowing to its steel mills, after stalled environment clearances shut down two of its top mines – Bolani in Orissa and Gua in Jharkhand.
Out of the 24 million tonnes of iron ore the steel giant requires to keep its steel factorys at Bhilai, Rourkella, Bokaro, Burnpur, Durgapur and Salem running, some 7 mt used to come from these two shut mines. The shortfall, which will pinch SAIL soon as it has limited stockpiles, could translate into costly purchases in the year ahead unless either Rowghat starts producing or the shut mines restart.
The CRPF forces who are to be deployed had demanded that barracks be built for them before the brigade strength security is sent to protect the proposed mine. However, in a chicken and egg situation, contactors tasked to build the barracks asked for at least one battalion to be posted to guard those who build the buildings!
Rowghat has long been used by the Maoist groups as a base for operations in the tribal state.
The forces would guard not only the mines which will supply upto 14 mt per annum of high grade iron ore to Bhilai steel plant but also a new railway line -Dalli-Rajhara-Rowghat-Jagdalpur - to be built jointly by the Railways, NMDC and Chattisgarh state on a cost sharing basis.
An elephant corridor demanded by India's strident environmentalist lobby has shut down its iron mine at Bolani in Orissa and a tussle is on over whether and when it will be re-opened. While bureaucratic red tape has delayed forestry clearances necessary to operate another mine at Gua in Chattisgarh state.
The net result is SAIL's iron ore production from its captive mines is short by 14,000 tonnes every day. Forcing it to look towards an area frequented only by wild animals and Maoist militants till now.
However, realistically, even after the deployment of armed para-military forces, Rowghat mine will not start shipping its high quality iron ore for at least two to three year years. The Rs 700-crore railway line is expected to take two years to build. As for the mine, Australian consultants Hatch Associates are preparing a detailed mining report which will take some months. Bidding for a mining partner is expected to be held after that, sometime next year. Actual mining could take at least two-to three more years after the winning bidder weighs anchor.